The campaign for the 55th State Senate District seat has been an ugly one, often fought by groups outside the candidates' camps.
But this afternoon the candidates, Democrat Ted O'Brien and Republican Sean Hanna, will go up against each other in a Rotary Club debate. O'Brien is an attorney and a county legislator; Hanna is also an attorney and is a state Assembly member.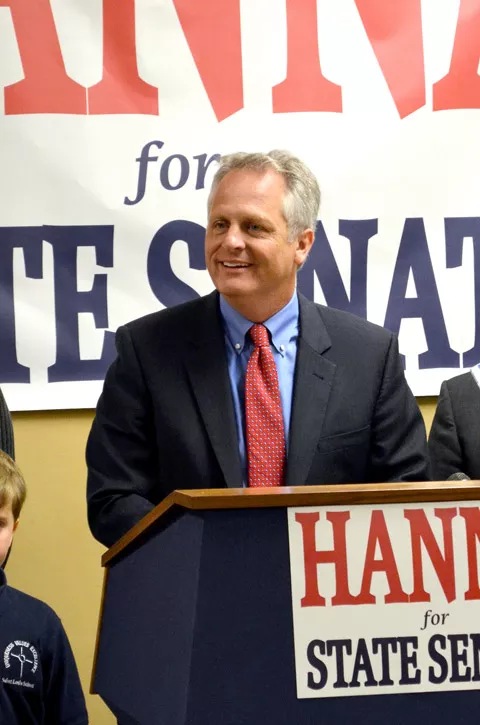 O'Brien has been hammered by ads, many either false or misleading. And some of the most vicious ads have been paid for by an anonymous group with a Virginia mailing address. Hanna has been targeted by environmental groups, including the state and national League of Conservation Voters. EPL/Environmental Advocates of New York recently gave Hanna its Oil Slick award because he has, according to the group, one of the worst environmental records in the state Legislature.
The 55th Senate District race is crucial for both parties: it'll be a key factor in determining who holds the majority at the start of 2013. The seat is currently held by Republican Jim Alesi, but he's not seeking reelection. Republicans currently hold the Senate majority by one seat.
A recent Siena Poll had Hanna with an 8-point lead over over O'Brien. Out of the 446 likely voters the Siena Research Institute polled, 47 percent favored Hanna, 39 percent favored O'Briend, and 14 percent were undecided.