We're all buzzing about Bob Duffy's public smackdown — wrapped in a PC package, of course — of City Council President Lovely Warren's mayoral ambitions. Our former mayor and current lieutenant governor said Warren shouldn't run — yet — and that he's throwing his support behind incumbent Mayor Tom Richards.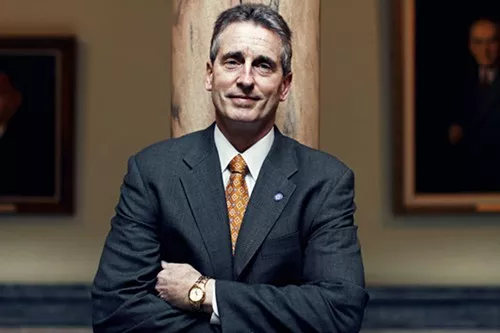 "Rochester needs them both," Duffy said in the D&C.
It's pretty ballsy of Duffy (pictured right) to insert himself into a race that doesn't exist yet. Neither Warren nor Richards, for that matter, have said they're going to run. It's especially curious when you remember that Duffy began his own political career by challenging the party establishment — he forced a primary against endorsed mayoral candidate Wade Norwood.
It's also fascinating to see Duffy come out against Warren — a protégé of State Assembly member David Gantt — when he was so solicitous of all things Gantt during Duffy's failed bid for mayoral control of the Rochester school district. Duffy and Gantt haven't always been besties — their relationship is best described as an off-and-on marriage of convenience. And Duffy needed Gantt to pass mayoral control legislation.
I guess things look a little different from the state capital.