I'm wondering if the ground is beginning to crumble beneath Rochester's red-light camera program. It's not like Rochesterians were ever thrilled about the idea to install up to 50 cameras citywide to catch red-light runners, and recently the program has suffered a few knocks.
First was the revelation that because of union contracts, city employees caught running red lights don't have to pay the $50 fine. They may be disciplined in another way, but the how, what, and when are unknown because the city doesn't make that information public.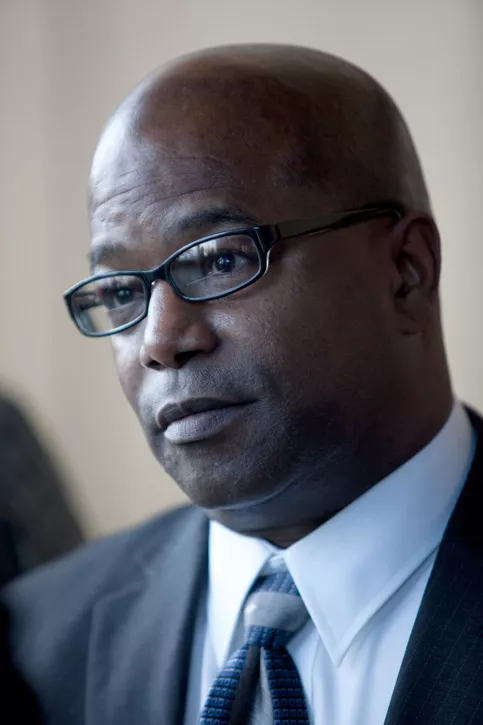 Second was the alleged bribery scandal involving Redflex, which cost the camera vendor its Chicago contract and forced out some top Redflex executives. The fallout from that scandal continues. Redflex is Rochester's camera vendor, too.
The most recent eyebrow-raiser is the admission that yellow lights were cut short at a couple of intersections on the west side of the city. The problem has been blamed on a software glitch, and the city will "halt, review, and potentially cancel hundreds of red light violations" as a result, says the Democrat and Chronicle. (The glitch has been fixed, reports the D&C.)
I asked Rochester Police Chief James Sheppard yesterday whether the cumulative effect of these revelations would be the erosion of the credibility of the camera program. He said the Chicago situation isn't relevant to Rochester because the contracts are set up differently. And the software glitch occurred on a state road (only one of the affected intersections has a camera), meaning the light is the state's responsibility — so no one can fairly say the City of Rochester monkeyed with the timing of the light to increase revenues, Sheppard said.
As far as the exemption for city employees goes, Sheppard said any changes would have to be negotiated with the city's unions. And there should be one policy across the board, he said.
"I know that's what the city's trying to accomplish: moving in a direction where no matter where you work, the consequences should be pretty much the same," Sheppard said.
But Sheppard's main point is that too many people are looking at the camera program the wrong way.
"If you look at the volume of tickets that are written through the red-light camera [program], that tells you that a whole lot of people are not stopping for lights," he said. "It sort of pisses me off that we're caught up in the game of, 'If we didn't have the cameras and if the cops don't catch me, it's all right.' That's how people are viewing this, like it's a game. And that's why we have accidents."