WALL\THERAPY 2015 Coverage
Progress reports and photos from the annual art festival
WALL\THERAPY 2015 has begun. Visiting artists, local artists, and their locations are listed below. Some last minute changes may apply -- check back with us for updates.
Scroll down for links to our WALL\THERAPY story coverage, blogs, and a photo feed which will track the progress of the murals throughout the following week.
For up-to-the-minute coverage of the festival follow City on Twitter (@roccitynews) and Instagram (@roccitynews) or Like us on Facebook (facebook.com/CityNewspaper).

Wednesday, July 22
Backward and forward vision with Jeff Soto and Maxx242
Tuesday, July 21
A study on symbiosis with Onur and Wes21
IMPACT! opening and early mural progress
Wednesday, July 8
Wonder Walls: WALL\THERAPY 2015 preview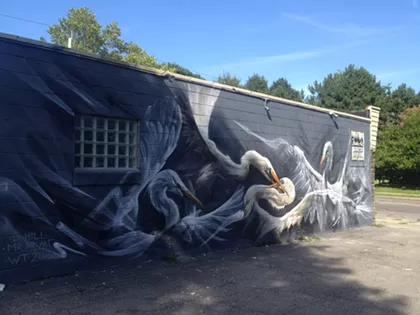 13 slides
Follow
this link
for 2015 artists and mural locations.